Welcome to the eTalkTherapy Secure Client Area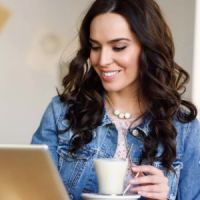 Welcome to our easy-to-use HIPAA compliant portal where you can schedule a confidential therapy session at your convenience. We look forward to working with you.

Choose from one of our self-pay options:
* $45.00 per 30-minute phone session.
* $65.00 per 60-minute phone session.
* $60.00 per 30-minute live video session.
* $85.00 per 60-minute live video session.

Insurance: some of our therapists accept Blue Cross & Blue Shield insurances, including Highmark. Some accept Optum and United Health Care insurances. Co-pays or deductibles may apply and coverage may vary between therapists. Please contact us for further details.

DO NOT USE THIS SITE if you are experiencing a mental health emergency. Please call 911 or go to the nearest emergency room.
Log in to the secure portal. If you have not received an email with a username, please Register.